Our uPVC Services
You'll be surprised how inexpensive it can be to replace your old decaying roofline with our maintenance free uPVC fascia soffits, bargeboards and guttering.
We supply and fit all kinds of uPVC roofline products, and all uPVC products can be supplied in a range of colours and styles to suit your property and budget.
Replacing tired old wooden fascias with uPVC will provide you with a durable, attactive and maintenance free roofline for many years to come.
Add value to your home, while improving the kerb appeal of your house!
Contact Us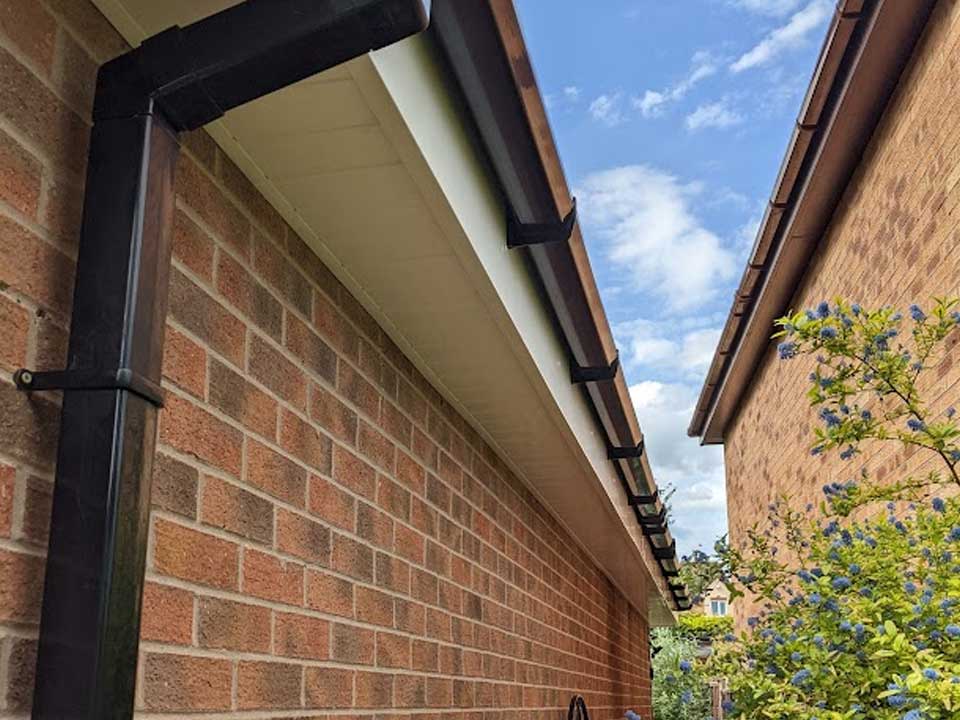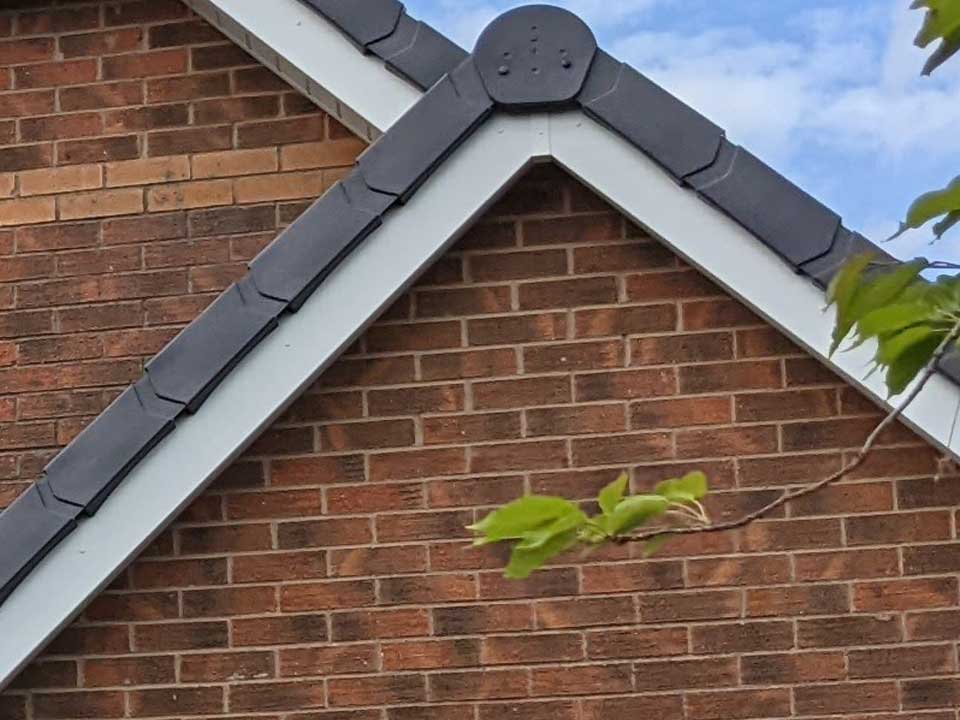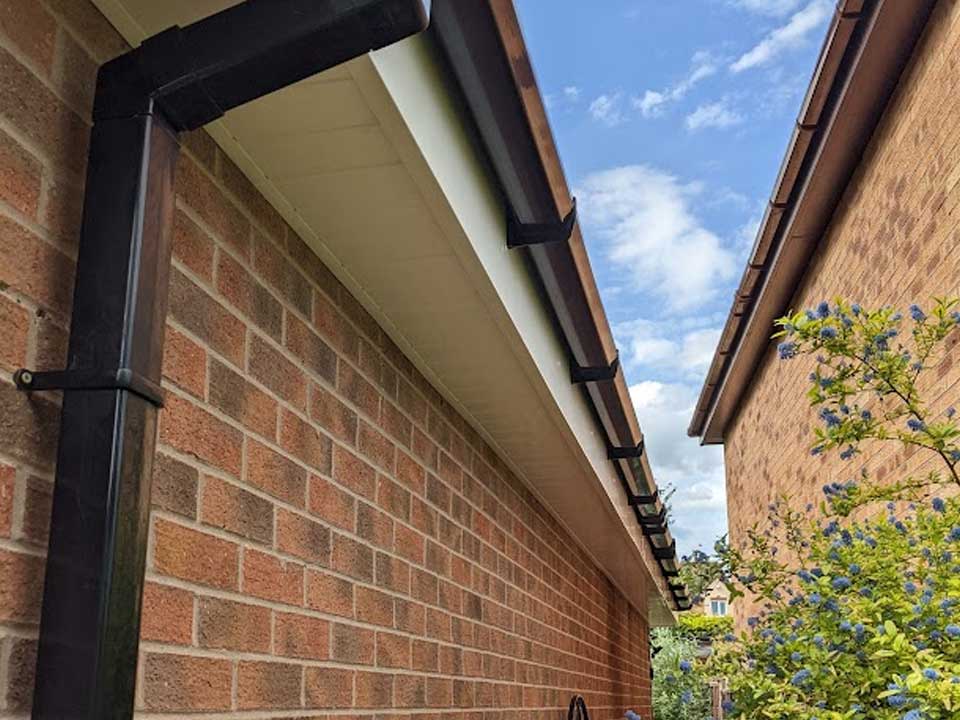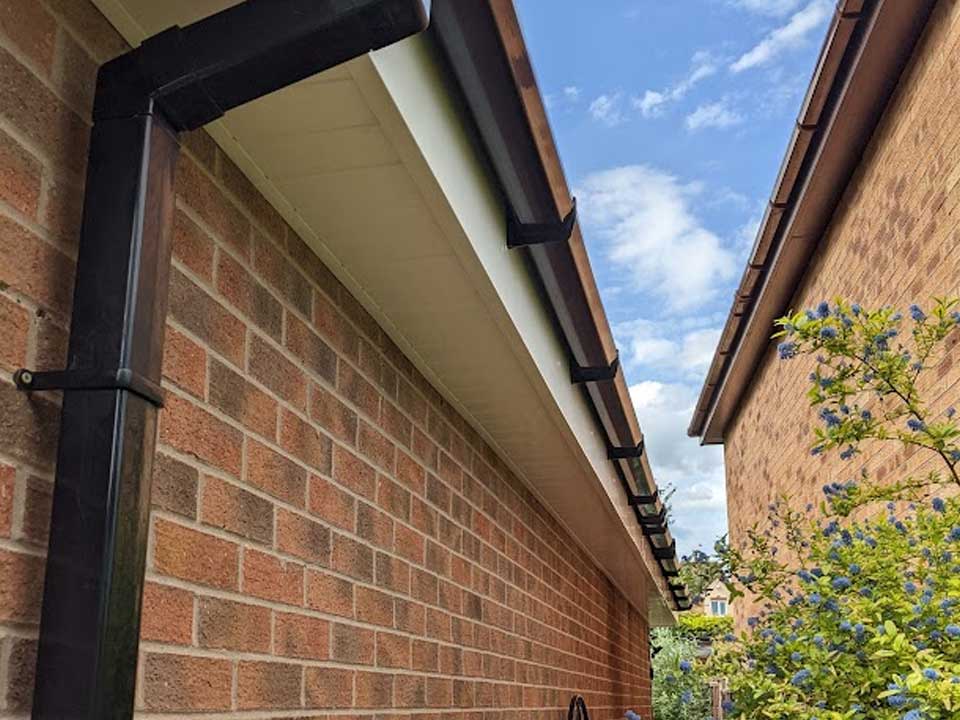 Soffits & Fascias
Maintenance free roofline
Traditional wooden soffits and fascias need to be regularly painted, and quickly become worn and rotten when exposed to the elements.
Replacing your soffits and fascias with our high quality uPVC panels will provide you with a long lasting and maintenance free roofline for may years to come. We will also fit new guttering in a range of colours to suit your property.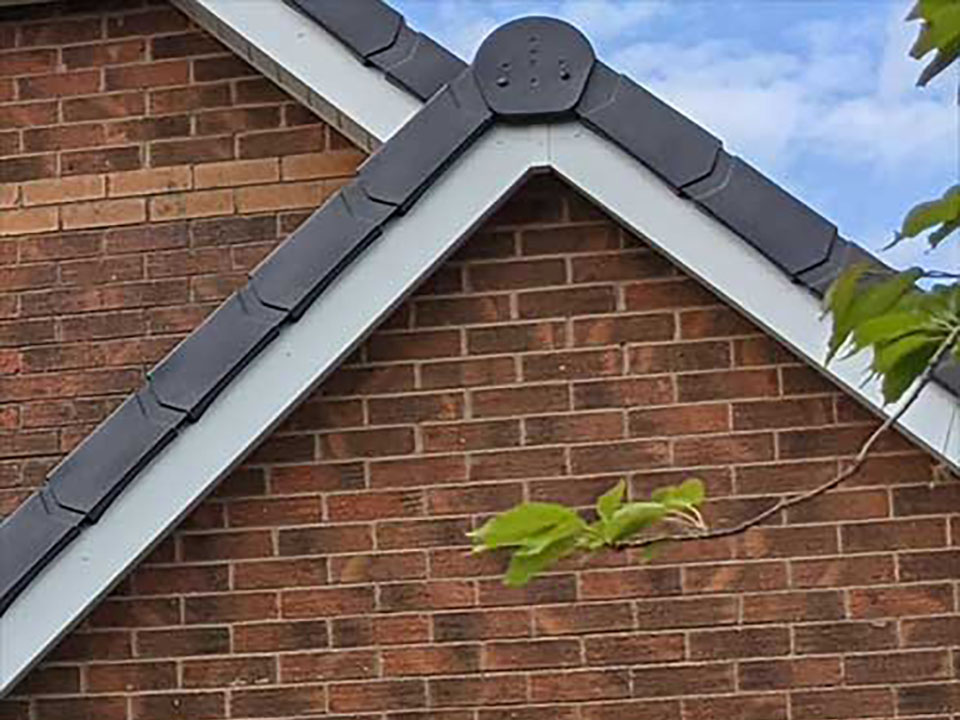 Dry Verge
Protection for your roof edges
Dry verge products are the perfect finishing touch and offer a smarter way to tidy up edges and block any unsightly gaps while providing roof edge protection to your property.
Made from uPVC, dry verge roof finishing systems use a simple, clip fixing system and end caps for easy installation. They are completely weather proof, require no maintenance, and are available in five attractive colours to complement your roofline and roof tiles.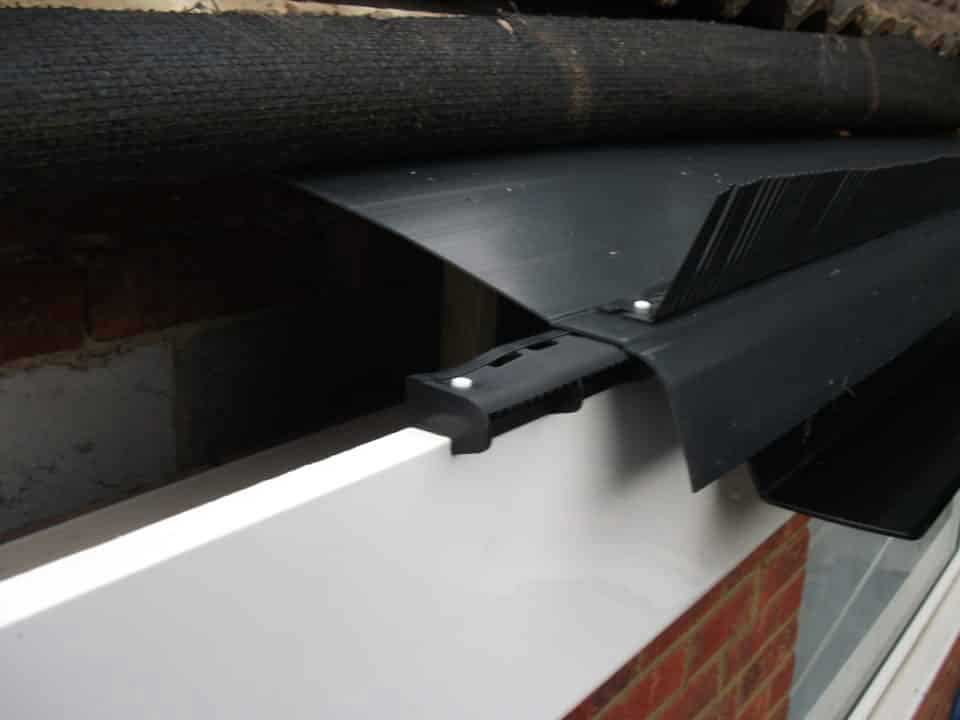 Eaves Protection
Protection from rain damage
This new product protects the base of your roof line and stops water going under the the first row of tiles. The result is a drier home, and an end to expensive damp problems. At the roof edge, these panels securely direct rain and storm water into the gutter, avoiding expensive water damage.
In times of snow and ice, eaves protection helps to prevent damage to roofing timber, reducing expensive painting and maintenance. As with all uPVC property products, you can simply install and forget!